Üreticiler
Winsmith Rd Speed Reducer
U3030H56
Winsmith
| | |
| --- | --- |
| Marka | Winsmith |
| Ürün | Rd Speed Reducer |
| Ürün Kodu | U3030H56 |
| Artikel | - |
| Ülke | United States (US) |
| Durumu | Yeni / Kullanılmamış |
Teknik Bilgi
Winsmith RD Speed Reducers are designed to eliminate fretting corrosion and have unparalleled performance. These worm gears are dimensionally interchangeable with most right-angle speed reducers.
Compact design offers the performance of coupled products with the compactness of a quill-style reducer
Gearing designed for up to 97% efficiency to help reduce total cost of operations
Interchangeable mounting options allows for easy in-plant conversion
WinGuard 316 stainless epoxy coating

Standard on all products
Surpassed ASTM B117 1,000-hour salt spray specification
Stainless flakes create a corrosion resistant barrier

Smoother housing aids in easy washdown
Universal lubricant level enables hassle-free mounting and inventory consolidation
Mobil Glygoyle® 460 H1 registered lubricant suitable for food contact
®Glygoyle is a registered trademark of Exxon Mobil Corporation or its subsidiaries
RD Max Speed Reducer (upgrade option)
Stainless steel output shafts provide improved corrosion protection
Provides enhanced protection in wet, corrosive wash down environments
Option includes addition of x-ray and magnetically detectable food safety blue plugs, IP66 certification and stainless steel nameplate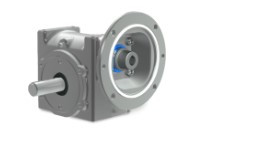 Hızlı Teklif Al
Dünyanın Her Yerine Tedarik
Bize 7/24 E-Posta gönderebilir veya Canlı Destekten Sorularınızı Sorabilirsiniz.
İmtek Mühendislik Ltd .Şti. Yurtiçi ve Yurtdışında ihtiyaç duyulan teknolojik malzemeleri elektronik,hidrolik, pnömatik sistem yedek parçalarını en hızlı şekilde tedarik etmek amacıyla 2001 yılında Adana'da kurulmuştur.
Türkiye' nin Her Yerinden
444
48 19

+90 506 875 44 15