Üreticiler
| | |
| --- | --- |
| Marka | Air Dimensions |
| Ürün | M Series Dia Vac? Pump Single Head |
| Ürün Kodu | M081- Metric |
| Artikel | - |
| Ülke | United States (US) |
| Durumu | Yeni / Kullanılmamış |
Teknik Bilgi
The M-Series Dia-Vac® pumps are ideal for use in industrial plants, process control, environmental and remote sampling as well as an ideal choice for OEM customers requiring customized gaseous vacuum/pressure sampling.With the special capacitor run feature and oversized fan, the durable M-Series Dia-Vac® is designed to provide you with cooler operating temperatures than many other pumps of its size on the market.You can count on the M-Series Dia-Vac® for continuous operation, even under load conditions.This pump has heavy duty bearings and built in overload protection in the motor.The M-Series Dia-Vac® general purpose motors are UL and cUL recognized and CE approved.
M-Series Performance
ADI's gas sampling Dia-Vac® Pumps can pass your gas at the speed of need! Due to an increased interest in reducing the pressure, vacuum, and/or flow on the Dia-Vac® pumps, our engineers designed a modified eccentric design.
This allows you to customize your Dia-Vac® pump to meet your application requirements while at the same time increasing the diaphragm and bearing life. The standard eccentric size is 0.160 on the M-Series Dia-Vac® Pump. Please note that the chart below is not meant to be read as a combination of pressure and vacuum at the same time, only pressure or vacuum.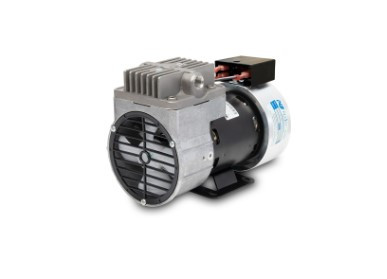 Hızlı Teklif Al
Dünyanın Her Yerine Tedarik
Bize 7/24 E-Posta gönderebilir veya Canlı Destekten Sorularınızı Sorabilirsiniz.
İmtek Mühendislik Ltd .Şti. Yurtiçi ve Yurtdışında ihtiyaç duyulan teknolojik malzemeleri elektronik,hidrolik, pnömatik sistem yedek parçalarını en hızlı şekilde tedarik etmek amacıyla 2001 yılında Adana'da kurulmuştur.
Türkiye' nin Her Yerinden
444
48 19

+90 506 875 44 15