Üreticiler
| | |
| --- | --- |
| Marka | Air Dimensions |
| Ürün | Elevated R Series Dia Vac? Pump Single Head Hazardous Area |
| Ürün Kodu | R221 |
| Artikel | - |
| Ülke | United States (US) |
| Durumu | Yeni / Kullanılmamış |
Teknik Bilgi
R-Series Explosion proof Dia-Vac® pumps are used worldwide in hazardous atmospheres within the petroleum, refinery, chemical, utility and pharmaceutical industries.These durable, leak-free diaphragm gaseous sampling pumps are also an ideal choice for OEM customers and can be custom designed and built for your specific application.
R-Series Hi-Vac Performance
ADI's gas sampling Dia-Vac® Pumps can pass your gas at the speed of need! Due to an increased interest in reducing the pressure, vacuum and/or flow on the Dia-Vac® pumps, our engineers designed a modified eccentric design. This allows you to customize your Dia-Vac® pump to meet your application requirements while at the same time increasing the diaphragm and bearing life. The standard eccentric size for the R-Series Dia-Vac® is 0.222. Please note that the chart below is not meant to be read as a combination of pressure and vacuum at the same time, only pressure or vacuum.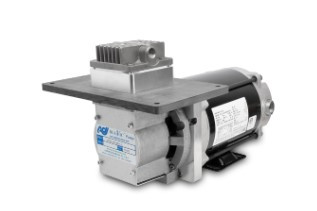 Hızlı Teklif Al
Dünyanın Her Yerine Tedarik
Bize 7/24 E-Posta gönderebilir veya Canlı Destekten Sorularınızı Sorabilirsiniz.
İmtek Mühendislik Ltd .Şti. Yurtiçi ve Yurtdışında ihtiyaç duyulan teknolojik malzemeleri elektronik,hidrolik, pnömatik sistem yedek parçalarını en hızlı şekilde tedarik etmek amacıyla 2001 yılında Adana'da kurulmuştur.
Türkiye' nin Her Yerinden
444
48 19

+90 506 875 44 15